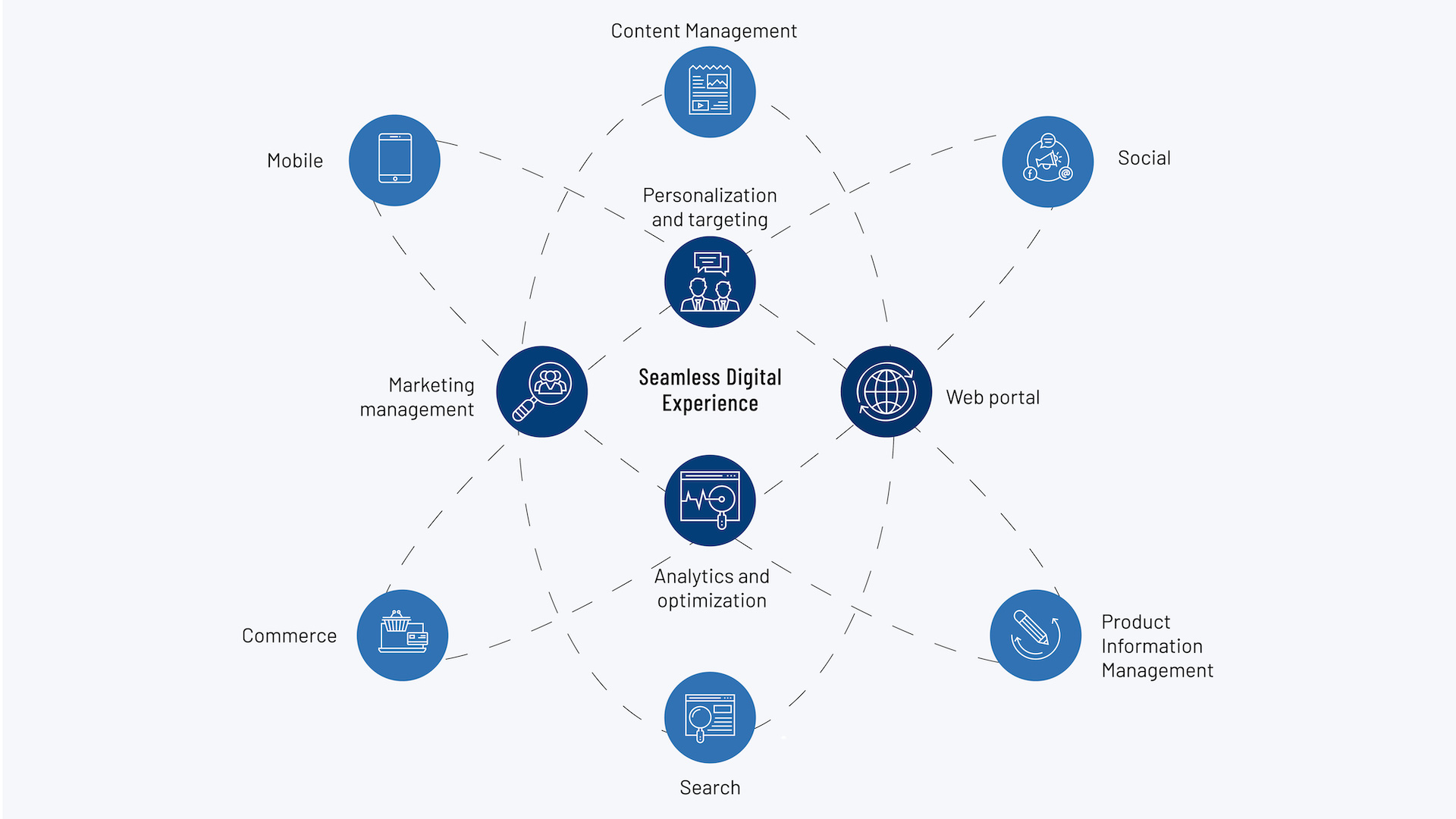 A company can pursue its digital strategy more efficiently thanks to a CMS. Through its website, it must not only communicate effectively, but it must also involve users and potential customers and offer ever-better digital experiences. Among the many software available, Drupal CMS is chosen by enterprise companies also because it can provide users with a coherent and personalised multi-channel digital experience.
The term CMS, the acronym for Content Management System, indicates a software tool that allows a company to take advantage of editorial functions for creating websites, and the publication and management of static and dynamic content.
The way of communicating and using the Internet has changed over the years. Channels have multiplied and user expectations have never been higher. For organizations, delivering a consistent and personalised digital experience across all digital touchpoints has become increasingly complex.
Today more than a CMS as a simple content management system is needed. Companies need platforms that allow them to publish, manage and update content simultaneously on different devices, screens and channels.
The customer (therefore the user) is more and more at the centre, and guaranteeing them an optimal digital experience is essential for having a strong brand and long-lasting customer loyalty. To improve the User Experience and cultivate a relationship of trust with the customer, innovative IT solutions are needed: the choice of the most adequate CMS proves to be increasingly strategic for structured companies.
From CMS to Digital Experience Platform
Along with the development of technologies, the needs of the market have grown. The needs of organizations have become exponentially complex and therefore the list of CMS requirements has also lengthened. To name a few: you need to maintain multiple websites, serve social media channels, feed mobile apps and chatbots with content, and respond to voice services like Alexa.
To accomplish this task, the CMS must be able to address different data sources and work with several other software solutions. It must integrate with eCommerce systems, data warehouse, CRM, asset management (DAM), Product Information Management Systems (PIM), or with special web solutions such as voice conversions, web analytics, retargeting software or others.
The best answer to complexity is represented by Digital Experience Platforms (DXP). Analyst firm Gartner describes them as "an integrated set of technologies built on a common platform that provides a broad audience with consistent, secure, and personalised access to information and applications across a large number of digital channels."
In other words, DXPs enable organizations to deliver an optimal and consistent digital experience to their users.
Why Drupal allows you to create better digital experiences
Drupal has had an incredible evolution in recent years. Especially after the Drupal 9 update and the most recent Drupal 10 release, which has brought further improvements in terms of new features and improvement of existing ones.
Thanks to the profiling and analysis functions, which can be integrated within the Drupal CMS, organizations can produce and manage content centrally, being able to customise it according to the user's interests and habits, and simultaneously update content on different channels, such as a web page, customer portals, apps, in-store displays or other types of devices.
Drupal represents the product that best embodies the evolution from CMS to DXP. Its peculiarities make it the ideal platform to use as a foundation for the development of a customised DXP.
Drupal main features
Now, let's take a step back. What are the peculiarities of Drupal that drive companies like The Economist, NASA and the University of Oxford to choose it? (On the official website you will find many other interesting Success Stories).
We can say that Drupal is the CMS capable of guaranteeing a level of quality, robustness and extensibility capable of meeting the needs of companies of all sizes, including enterprises. The main features of Drupal can be summarized in four macro areas:
Open Source: The value of being open is the ability to own and freely use the code that we use for our business. Companies that use open code have the possibility of being able to freely choose the technological partner that best suits their needs, without being locked in by the ownership of the code. As open, the code can be used without license fees.
Customizable: Having the code also means being able to customize it infinitely, on a theoretical basis. Both the add-on modules and the graphic themes can be customized if necessary to better solve the business use cases. It is up to the technology partner to choose the most adequate options for each context.

Secure: Thanks to careful design and a team of dedicated security experts who work closely with the entire community.
Scalable: Designed following Cloud Native software guidelines, it can scale up to millions of users, if well-optimized. The organization that aims at a significant growth of the audience, following Drupal best practices, will be able to respond effectively to new incoming customers. It will always be up to the technology partner to design for scalability, ensuring that the application remains operational and fast even in high-traffic situations.
In addition to the predominantly technical characteristics, often not very visible, some are more easily appreciable during use, namely:

Content Optimization: From granular meta tag management to semantic HTML, the ability to integrate with Google Analytics to advanced sitemap configuration, Drupal is optimized for SEO. In addition, it has modules that can be used to improve the generation of URLs, thus optimizing the ranking within search engines.
Multilingual/multichannel support: Drupal is natively multilingual and exposes all its contents via API, securely and flexibly (which means being able to localize messages and contents, as well as allowing the creation of a multichannel strategy starting from a single source).
Integrations: Thanks to the modularity, the integration of external services in Drupal is very simple. Almost all of the most popular web services provide or sponsor a corresponding module to integrate the service into Drupal. Google, Facebook, Twitter, Paypal, and Amazon AWS are just some of the most popular ones.
User Management: Drupal user management is powerful and versatile. Through the control panel, it is possible to manage and communicate with registered users and define user profiles for the different types of users of the application. Granular permissions allow you to set up even very complex editorial workflows and are essential for managing roles in large and distributed editorial teams.
Drupal CMS: benefits for all teams
We have already covered in depth the different advantages of Drupal. In order not to repeat ourselves, we have tried to classify the different users of the CMS, specifying how each of them benefits, based on their duties and responsibilities, from using Drupal.
Developers: Drupal CMS was developed with cutting-edge technologies and with architectural models that make it easy to integrate, extend and perform. Drupal provides a Developer Experience close to modern Cloud Native development paradigms. And with Drupal, security professionals can breathe a sigh of relief. It is statistically much less likely that an attacker will be able to penetrate a site based on Drupal than one that uses other open-source CMS.
Marketers: The Content-First, Commerce-First and Community-First approach allows you to maximize the impact of all campaign management, lead generation, conversion and online sales activities. Thus brands can prove truly unique and multi-channel in the eyes of users and marketing managers can benefit from better ROI for their promotional activities.
Service companies: An extensible and customizable API-First platform like Drupal allows the company to satisfy any need of its customers, thanks to a rich ecosystem of integrations and open-source contributors.
Main differences between CMS: WordPress and Drupal
So far we have only talked about Drupal. However, the CMS offering is quite wide: on the one hand there are proprietary CMSs and on the other, open-source CMSs. As for the latter, Drupal and WordPress continue to compete for market share.
We are not interested in making a long and exhausting comparison, you will find the web full of them. We are only interested in highlighting a couple of aspects for each solution (true, we have biases, we admit it, but because over the years we have built up such an expertise that has allowed us to make a choice of field substantiated by concrete projects and use cases).
WordPress
WordPress is famous for its installation "which lasts five minutes at most". Most WordPress hosting providers also offer installation included. This deep integration with hosting providers makes it an instant choice for building a website.
Basic WordPress doesn't support more than one language, but some great plugins make it easy to create a multilingual site with WordPress. There is a rich catalogue of extensions and the constant support of an open source community and professionals able to support in case of problems or high customization needs. In terms of security, compared to Drupal, WordPress is much more exposed to possible attacks.
Drupal
Since version 8, the Drupal installation - like all code management systems - has proved to be decidedly better than that of other CMSs, confirming Drupal's vocation for enterprise companies.
Drupal provides the system administrator with specific commands that can be automated for:
the first installation of Drupal Core together with all dependencies always updated;
periodic updates;
verifying the formal correctness of the code before it is executed;
finally, other commands allow you to run automatic tests on new pieces of code produced by the development team.
All these features are reflected in a reduction of manual intervention and, therefore, of the error, raising the general quality of the product and freeing up resources for growth.
Conclusions
WordPress and Drupal are market-leading products. The choice, therefore, falls on the product that requires the least number of trade-offs and in most scenarios Drupal has enough flexibility to excel in this last area of ​​comparison.
In the broader context of Digital Experience Platforms, we can say that Drupal can be a key technology enabler for companies and brands. It provides the various business teams with the tools to navigate the digital complexity in which they operate today.
In addition to the excellent standard features that we have summarised in this article, what distinguishes Drupal is its flexibility: modularity is one of its fundamental principles. One or more modules can be added to expand the functionality, the graphic themes can be alternated to customize the presentation of the contents and the headless mode allows data to be provided in real-time to different types of devices, optimizing the multi-channel experience. All with reduced overhead costs, thanks to the open-source license.
Finally, through its content management capabilities and API First architecture, Drupal CMS provides flexibility and efficiency. And that is why every organization seeks to adapt its editorial workflows, related information architecture and content strategy. In other words, it to be as omnichannel as possible and close to its market segment.
For all these reasons, Drupal is the privileged CMS on which to build the best digital experience for its users. Are you interested in learning more? If you are looking for advice on Drupal or a partner to develop your site we can help you: take a look at our services.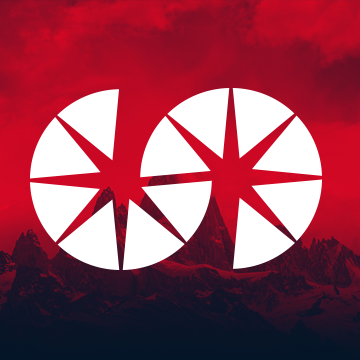 Written by
SparkFabrik Team